Contact Leon Valley TX Locksmiths Store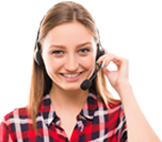 Thank you for visiting us at Leon Valley TX Locksmiths Store
You can contact us on 210-774-4475 whenever you require our services, irrespective of whether it is night or day. Or you can mail us at our mail id and we will ensure quick response and assistance from our side.

Store Hours:
Monday – Sunday: 6:00 AM – 10:00 PM

We also provide 24 Hours Emergency Locksmith Service in Leon Valley, TX 78238
Leon Valley TX Locksmiths Store
Phone: 210-774-4475
Email: LeonValley@TX-Locksmiths-Store.com
Address: Leon Valley, TX 78238
Contact us:
If you have any feedback or suggestions about our service, simply fill the form below and one of our executives will get in touch with you soon.
Contact us